Araucaria Meeting 2021, Sopot, Poland
We were excited to organize and participate in the biennial meeting of the Araucaria Project, titled "Physics behind the primary distance indicators". This meeting took place in Polish seaside city, Sopot, on September 13-17, 2021, and brought together around 40 astronomers and engineers from Poland, France, Germany, the USA, and Chile, who work on the calibration of the cosmic distance scale and related topics.
The meeting was organized in a hybrid mode, as a few invited speakers connected over Zoom, but majority of participants arrived on site. For five days we were immersed in scientific discussions about the research, progress, and results that we've made over the last two years. Our most prominent topics and directions of Araucaria's growth were: surface brightness-color relation, pulsating stars in binary systems, eclipsing binaries of late and early spectral types, possible ways to resolve the Hubble tension.
All these topics fueled ideas about future projects that will be carried out in the Observatorio Cerro Armazones, as well as our motivation to further progress towards a sub-percent accuracy of the cosmic distance scale.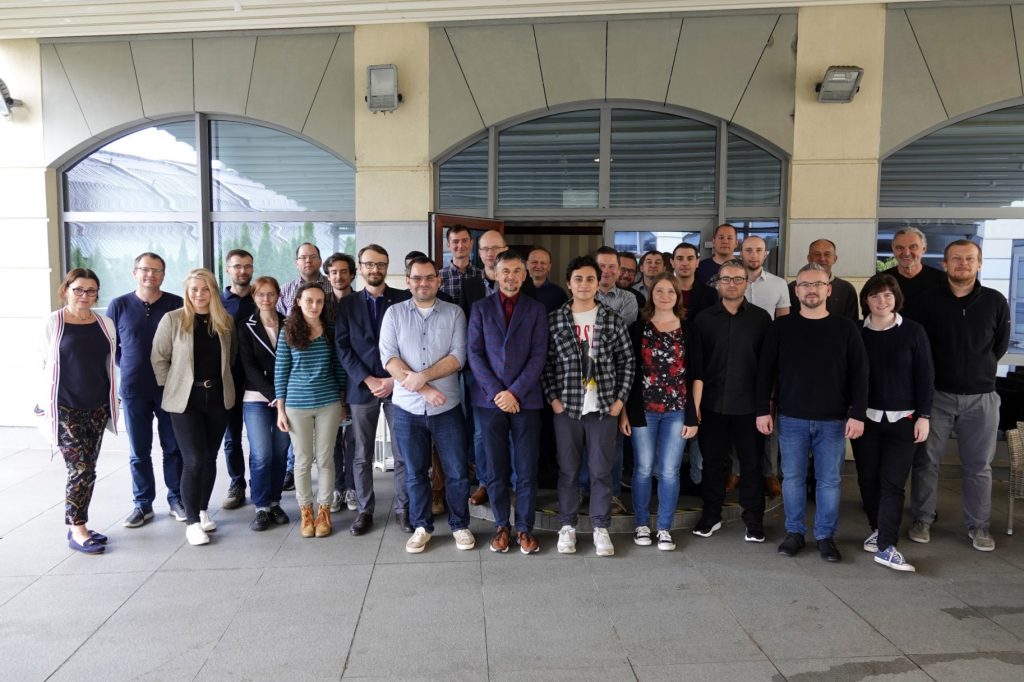 For more photos, visit gallery.
The conference was a part of CepBin project 695099 "A sub-percent distance scale from binaries and Cepheids"